Return to Nav
Address
Shop No 9, The Square Shopping Centre
Cnr Buller & Harrismith Road
ZA
Special Offers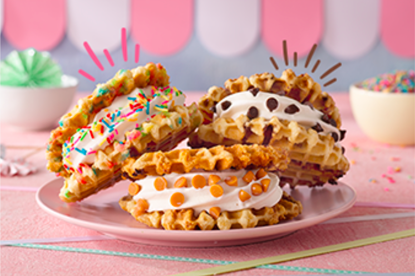 Cookie Dough Waffle Sandwiches
Is it cookie dough? Is it a Waffle? What's certain is it's wonderfilled. Try this yummylicious creation that will take you to your happy place.
Only R19.90 each.
About

Milky Lane

The Square Ladysmith
Welcome to Milky Lane The Square Ladysmith. We've been serving smiles since 1958 and are a household name in deliciously fun ice-cream treats and waffles. The secret ingredient is NiceCream, a top quality soft serve which goes into a range of indulgent products including wonderfilled waffles, sunnydaes, milkyshakes and yummylicious parfaits. All this is served up with a double-order of smiles, and topped off with a scrumptious range of toppings and flavours. Visit our website and see what's swirling.
Nearby Milky Lane Restaurants