Milky Lane

Westgate Mall Pop Up
Featured Products
We have a selection of NiceCream Cakes that will add a touch of feelgood to every celebration. You can also design your own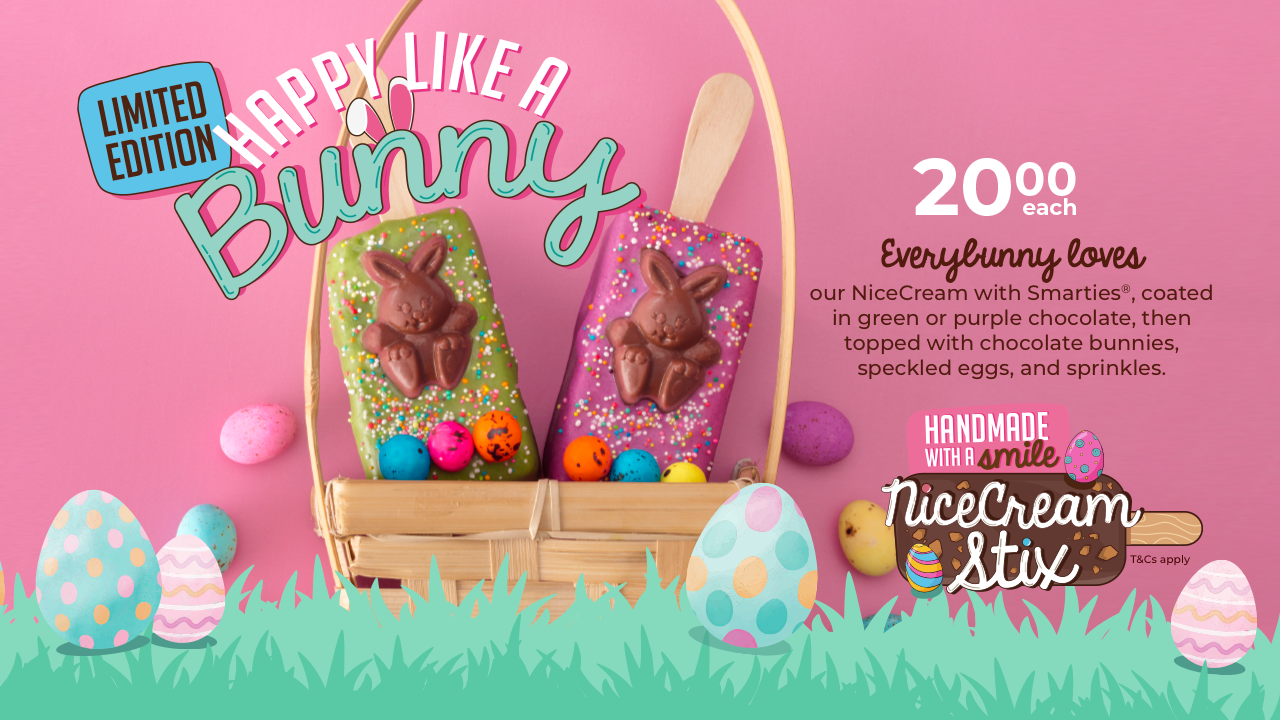 Milky Lane Limited Edition NiceCream Stix
Make your day egg-straspecial with limited edition Milky Lane NiceCream Stix. Spoil yourself with the best nice cream treat bedazzled with a chocolate bunny, speckled eggs and sprinkles.
About

Milky Lane

Westgate Mall Pop Up
Welcome to Milky Lane Westgate Mall Pop Up, the home of egg-straspecial nice cream. Are you searching for an egg-citing ice cream treat that's all it's cracked out to be? Look no further than our limited edition NiceCream Stix. Sink your teeth into NiceCream adorned with chocolate bunnies, speckled eggs, and sprinkles.
Nearby Milky Lane Restaurants